This is the age of technology gadgets. Many technology companies has play a vital role in manufacturing of different gadgets. Everyone seems busy with his/her mobile. The concept of making something more innovative and reliable for the people to experience their gadgets easier. Many companies worked on the wrist watches. Motorola, Google and Samsung also take a progressive turn in the development of watches. Last week Apple has announced a watch named it iWatch . The concept is similar like other watches. What else could be better if you communicate with other on your wrist?
The build quality is very strong, can be easily adjustable on our wrist. The device as expected is very slim and very light in weight. The watch is available in different colors with different design. The strap of the watch can be changed with different colors. Apple released three different watches. The Apple Watch which is made up of stainless steel , The Apple Watch Sport which is made by aluminum and last one The Apple watch Edition which are made up for 18 carat gold . The screen is made up of Sapphire crystal glass a scratch resistant surface.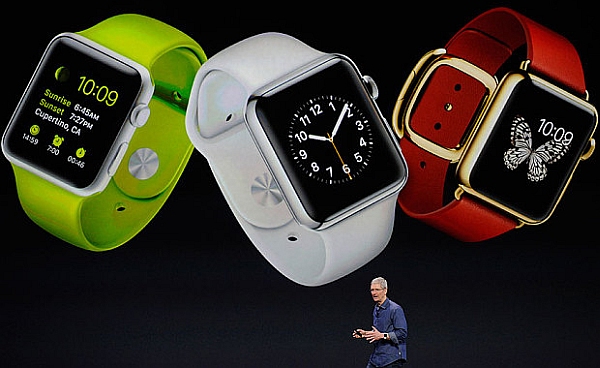 The Apple watch can be easily connected with your Apple phone. The device is compatible with iPhone 5, 5c, 5s, 6 and 6 Plus. The connection bridge can be made via Bluetooth and Wi-Fi.
The screen is in rectangular shape .The size is almost 42 mm . The display is very bright and give crisp quality. The content on your watch can be easily readable while you're jogging or driving.

The software is very simple made user can be experienced it in a very reliable way. The navigation is gesture based , you can swipe with your finger for the required commands. Another Latest feature is Digital touch. While texting to others you can made your own Emojis on your watch and send this to others . On the back there are infrared and LED sensors . The one of the most interesting feature is you can share your heartbeat speed with the other person wearing the iWatch. You can send gesture based information to other. Talk about the battery life you will wan to charge your device at every night . To charge your device all you need to attach the battery clip on the back of your watch .
The watch will be available for buyers in beginning of 2015. The price will be start at 350$.