Hi is a photo messages and free calls app with a difference. Hi application ( before DiDi ) is in the category of Social Networking applications. With this app, you can send texts and make calls without paying a dime (FREE). Although the app has achieved a little attention, users of Hi claimed that it has offered a perfect solution when seeking a Social Network app.
Hi app can run successfully on iOS mobile operating systems.
How Hi App Works
Download Hi app and register an account.
Get a verification PIN code that will be sent via text message after entering your mobile phone number
Enter this code, and you are done! It may fail at the first instance, but don't be discouraged. Try it the second time and you will surely be connected to the app.
Once it is connected or fully installed, you will be able to access all you need, such as the gender page, photo and name. In addition, Hi app will access your photo contacts.
Once this is done successfully, you will be asked by Hi app to invite other users to sign up, in view of the fact that this is just the way you can make use of the app – you can just call or text people that also have the app. If the majority of your friends are on Hi app, it works better.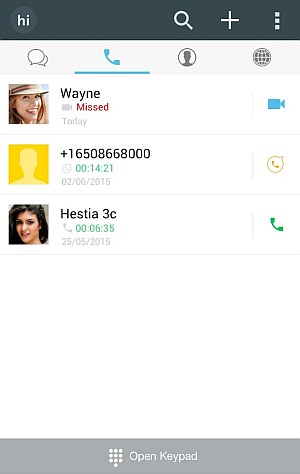 Are you one of those who want to chat with their friends, but want to avoid spending exorbitantly per month on their contract? Hi app is the best alternative for you as it is a real money saver.
Download Hi Links